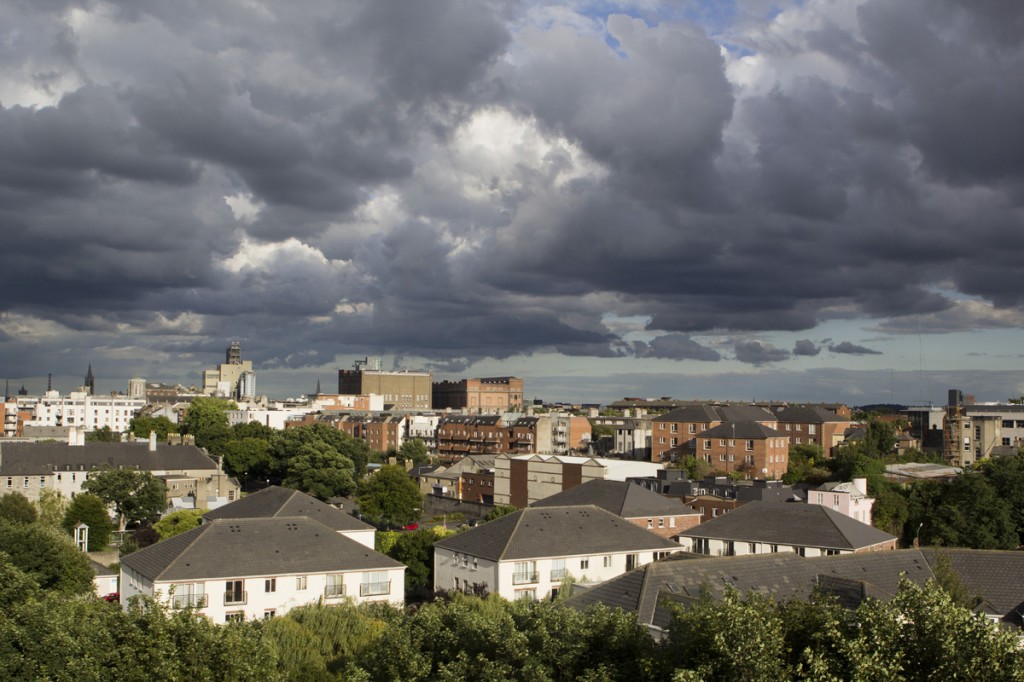 Or so I thought anyway. Just something to pass off as an update on an otherwise run of the mill ( so far) weekend. About a week ago, I spotted a screaming (i.e. great) deal on B&H for a Canon 60D. Presumably because it's an old model and due to be replaced by the 70D next month. However, while the 70D will be all the latest gadgets and gizmos, bear in mind that I haven't bought an SLR since my 5D many, many, many years ago.
I had been looking for a way to produce video (primarily for brewing.ie, but also for some other projects I'd like to get working on) for some time and had looked at HDV but decided it'd probably be a pain in the ass fairly quickly, what with importing tapes manually and all that. I also looked at dedicated video cameras but those with a decent level of manual control, like video and XLR inputs for sound, were looking like they'd end up costing me close to €2k. I love spending money on gadgets and all, but not this close to our wedding.
Although widely used with some amazing results, I hadn't really considered DSLR video due to the entirely manual aspect of it. I know above I've harped on about manual controls but with a DSLR (or at least the current crop) everything is manual. Exposure, focus, zoom, audio, the works. For documentary style video, I thought doing all that manually would surely bring about the end of my sanity. But the B&H deal silenced all other factors. While the model might be old at this stage, it's still one of the recommended models for HD video among those that know. It also runs Magic Lantern, something I knew I'd end up wanting/needing to use to assist with video shooting.
Stills? Meh. Yes it does them but it's an APS-C sensor and I haven't used one of them in years. I'd certainly end up laughing it off and casting it aside in favour of my full frame 5D whenever I needed to do any stills work.
Then I got my hands on it.
It's light, quick and aside from the different button layout (some of which were clearly not designed for those with fat fingers) I love it. The tilt/swivel screen is the best I've seen on a DSLR so far. Remember, this is the only DSLR I've bought or used since buying my 5D. I've used Julie's 5D Mark 2, but the screen on this thing looks nicer somehow. I shot some limited video at home just to try out the balance on the fairly cheap rig I bought on ebay but hadn't used it for it's main purpose until today. The shot above was taken in RAW with the 24-70L, brought into photoshop, resized and saved as a JPEG. Nothing else was done to it. I'm pretty damn impressed with it and it may well see me using it more for stills. It has a 3D look about it that I've seen people get when using some seriously pricey lenses like the 50 ƒ1.2, although I suppose the 24-70L wasn't exactly bargain basement price when I bought it years ago.
Just to see if it was really all that (and I should take a moment to point out that I'm not really one of those people that examines each individual pixel) I did a 100% crop to have a closer look.
Other than being a bit noisy (ISO was 640), its pretty damn sharp. Colour me impressed. Now to shoot some video and see what it (and I) can do.
There is a larger version over on Flickr if anyone cares to take a peek. Which brings me to the following point; Isn't (new) Flickr a pain in the arse to use?!? It's the first time I've uploaded a photo to it since the redesign and it took me no less than 4 attempts to use the uploader. Not keen on the layout either. But then, my days of shooting and sharing entire sets of photos is (pretty much) totally gone, so I guess my opinion doesn't count for much on that front.